« Meet the rest of the pack!
Dog Name: Taz
Breed: Miniature Schnauzer
Taz #joinsthepack . He is a seven year old Miniature Schnauzer. Taz has two settings; high energy barking and patrol, and nuzzling his head under your hand for some snuggle-time and affection. Taz enjoys exploring the parks with his pack-mates, but he really appreciates having an Alpha to look towards for a sense of calming and control. Taz has a blind older brother, Cappy, and will often walk close by, or stop next to him to provide comfort via scent.
More Posts of Taz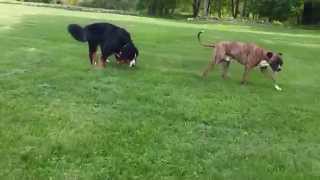 Boarders and Doggy Daycare in Southborough