« Meet the rest of the pack!
Dog Name: Max
Breed: Golden Retriever
Max #joinsthepack . He has a broader snout then his brother, Leo. Max likes to mix it up and romp around, particularly with his brother. If he's been quiet too long, he may be chewing his was through whatever toy he's been given. Max and Leo started with Leash Leader as adolescents, but have matured in their behavior in recent times. 
More Posts of Max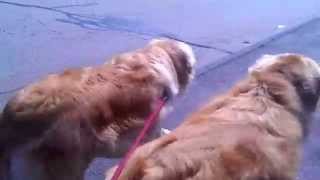 Local Walk in the Neighborhood