« Meet the rest of the pack!
Dog Name: Leo
Breed: Golden Retriever
Leo #joinsthepack . He and Max are 4 and a half year old litter-mates. He has more red in his coat than most Golden Retrievers. Leo really likes playing and occasionally gets into more stuff than he should. He and Leo are good looking pups and well cared for by their owner. They do require more stimulation and exercise to stay on an even keel than most dogs. 
More Posts of Leo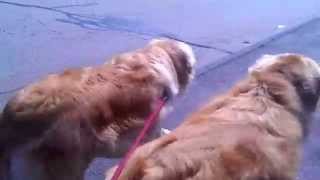 Local Walk in the Neighborhood