« Meet the rest of the pack!
Dog Name: Amelia
Breed: Chocolate Lab
Amelia #joinsthepack . She is a seven year old Chocolate Lab. As what seems like all Chocolate Labs, Amelia has crazy energy when you first come to the door or she first goes outside. She is a sweet girl that loves her owners and her home. Amelia also gets pumped for breakfast and dinner.
More Posts of Amelia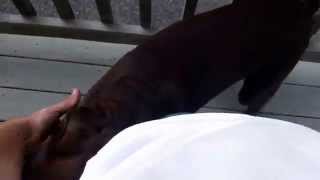 Doggy Care for Amelia in Framingham, Pop-In